The power of the internet, in particular that of social media is humungous. People are constantly tied to their phones, eyeing for any latest news that may spring up, be it in the form of a tweet, a meme or a viral video. When used strategically, social media becomes one of the most powerful tools of digital marketing. With the evolution of social media, the concept of moment marketing has also become increasingly common. But what exactly is moment marketing? It refers to marketing in respect of trending topics/events usually undertaken by brands to gain traction and benefit from the popularity that the trending events have garnered. Therefore, brands constantly look to create campaigns or post about any current topic to encash on such opportunities to stay relevant and visible.
However, the concept of moment marketing is not new. For example, Amul is as famous for its quirky print advertisements, as it is for its products. Using their mascot 'The Butter Girl', the brand makes prompt creative and catchy ads capturing any important news/events. Over the Top (OTT) platform Netflix leverages its twitter page to post captivating content about trending topics which sparks instant conversations with their audience. Similarly, Zomato, Burger King, Pepsi and several other brands try to make most of the recent trends to reach their target audience quickly at a reduced cost.
While such acts were prevalent for some time now, they did not necessarily infringe the rights of any party involved in it. However, recently when PV Sindhu won a medal in the Tokyo Olympics 2020, a lot of brands ran advertisements on social media platforms portraying her name and face along with their logo and brand to congratulate her. While there were several other companies that posted congratulatory messages for PV Sindhu as well, it is to be noted that the act per se becomes illegal only when brand names and logos are placed in the said messages since this is bound to deceive people into believing that the celebrity was endorsing such infringing brands when clearly the latter intended to encash on the popularity of the person and the particular moment.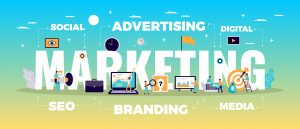 Moment Marketing and its legal implications
Unfortunately, in India, there is no specific legislation which protects the intellectual property rights of celebrities. Nevertheless, victims of moment marketing have been afforded protection in varied forms under Indian law, as follows:
Trade Marks Act, 1999:
The Trade Marks Act, 1999 provides protection to registered and unregistered marks under Section 29 and 27 respectively. We have come across many instances where Indian celebrities have registered their names and/or their signatures as a trademark. Accordingly, any unauthorized use of any kind of logo or symbol associated with any event, can make a case of trademark infringement.
Personality Rights
Also referred to as publicity rights, it is defined as the right of a person to his/her own personality and provides for the right to control commercial use of one's human identity. With specific reference to India, personality rights are considered a part of the right to privacy guaranteed under Article 21 of the Indian Constitution. Indian courts have over time recognized personality rights of celebrities in different judgments. For example, in Titan Industries v M/s Ramkumar Jewellers, the Defendant used images of Mr. Amitabh Bachchan and Mrs. Jaya Bachchan to advertise diamonds of his outlet. Consequently, the Plaintiff filed a suit of injunction, passing-off and infringement of personality rights. The Delhi High Court observed that "When the identity of a famous personality is used in advertising without their permission, the complaint is not that no one should not commercialize their identity but that the right to control when, where and how their identity is used should vest with the famous personality. The right to control commercial use of human identity is the right to publicity". Similarly, in Sourav Ganguly v. Tata Tea Ltd (CS no. 361 of 1997) the Court had held that fame and popularity constitute intellectual property rights.
Thus, the victims of moment marketing can likely approach the court on the grounds of violation of personality rights and seek relief. Having said that, it is still a niche area and decisions can only be arrived at on a case-to-case basis. You can also read more about celebrity rights here.
ASCI Code
The acts of moment marketing are also in violation of Point 1.3 of the Advertising Standards Council of India (ASCI) code which specifically states that "Advertisements shall not, without permission from the person, firm or institution under reference, contain any reference to such person, which confers an unjustified advantage on the product advertised or tends to bring the person, firm or institute into ridicule or disrepute….". Although ASCI is a self-regulatory body and the Code does not have a legally binding effect, members of the body are obliged to abide by it.
It is also worth noting that in the case of PV Sindhu, the infringing acts were against the "Brand Protection Guidelines on Intellectual Property Rights" issued by Tokyo Olympics wherein any violation of the trademark laws of the Olympics was punishable under Japanese law. Additionally, the infringing acts were also violative of Rule 40 of the Olympic Charter which provides against endorsement of the Olympic athletes unless the National Olympic Committee has agreed otherwise. The IOC is extremely proactive in protecting its intellectual property and has very strict regulations about the use of its content by third-parties, even the sponsors of participating athletes.
While the Indian legal framework is developing on the aspect of protection against unauthorized acts of moment marketing, the statutory and regulatory provisions mentioned above may likely come to the rescue of celebrities to protect their rights. However, a comprehensive and stringent legislation that safeguards the rights of celebrities is necessary to curb illegal acts of moment marketing altogether.
PV Sindhu and her agency Baseline Ventures are preparing to sue the brands that used the former's image without authorization. Maybe this case will result in a legal precedent and provide clarity to similar issues that may rise in the future.
This article has been authored by S.Sandhya.
Editorial Staff at Selvam and Selvam is a team of Lawyers, Interns and Staff with expertise in Intellectual Property Rights led by Raja Selvam.